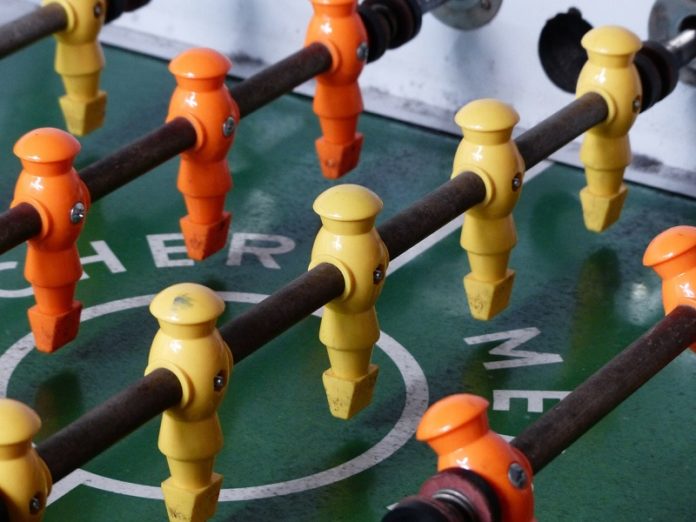 What's better than getting hammered on a Sunday? Playing games while you're doing it? Sure! Don't spill should be the only thumb rule. These are some of my chosen bars and restaurants in Mumbai with some games thrown in, to really excite you after you're tired of doing the same ol' same ol'.
Doolally Taproom (Andheri/ Bandra/ Kemps Corner/ Colaba): The perfect place to meet single men and women (*winks*), Doolally also helps you win bragging rights while beating your friends, in ways more than just one. This place has UNO, scrabble, and a host of engaging games that will pretty much keep you hooked for a long, long time. Some of the longest marathons have been 5 hour Jenga sessions played from 11 am onwards on a Sunday morning. Epic place for an epic game day.
Smaaash (Lower Parel) – Though not technically a bar, Smaaash is a gaming zone with its own in-house pub, which serves decent food but more importantly, boasts of an expansive alcohol menu. You can bowl drunk, and at the same time smash a simulated Shane Warne for a six whilst being 'unsobered.' Drinking and smaaashing is always a good idea, especially when you might end up spotting some work colleagues because of the popularity of the place. Don't waste your time on any of the other rides, just check out the VR roller-coaster where you can design your own experience and really feel like you're weightless and everything. Imagine that – while being drunk. Woooohooo!
Jamjar Diner (Versova) – Jamjar's got some great board games for the nerds that like to visit on their days off. Not many people take it off the shelves that often, but I've seen days when everyone's got a board game on their tables and are playing away while sipping margaritas. They've got chess, they've got Othello (that's right classic game nerds), and they've got a range of games that are from different countries. It's a place that's really a stand-out in its own presence. You can go there for the drinks, the pancakes, their own line-up of craft beers, and their Snakes and Ladders (BAZINGA!)
145 (Kala Ghoda) – This was once a hidden gem, but after quickly rising to popularity, it's just simply a gem now. 145 is a fun place where you can just dance and have a few drinks, along with sharing some good memories. But hey, they also have two giant pool tables. Although not a lot of people know how to play pool (evident when you look at them play), it's still a good time trying to pot some balls in a tipsy state. After you get bored is when you down another beer, and that's when your hand-eye coordination really kicks in.
So what are you waiting for? Drink up, and play!