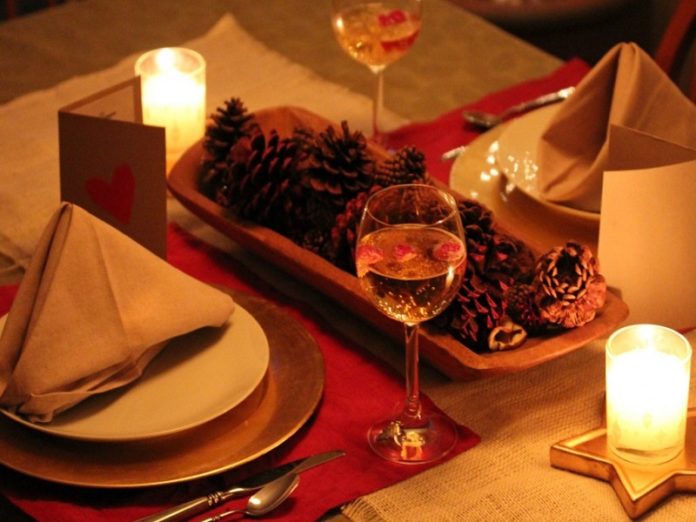 Picture this: Dim lights, a glass of Pinot Noir or Chardonnay creating a rim of water on your table, which sits alongside a dish of ridiculously classy pasta or seafood. The candle lights on your table illuminate your faces. Isn't this romance heaven? Unsobered brings you the top 5 romantic restaurants in Mumbai where you can go for a quiet little drink date, and comfortably indulge in the type of PDA which floats your boat.
Gallops (Mahalaxmi): Tucked away in one of the finest locations of Mumbai – Mahalaxmi Race Course, Gallops is touted to be a hidden gem. So to save you guys the trouble of fighting over directions, which will only lead to annoyance and hamper your romantic evening, enter from Gate 1 of the race course. The entrance is one out of a fairy tale with lights descending upon arrival, beautiful rustic décor and even better food with some delectable cocktails. Surrounded by greenery and some bugs of course, an evening with your adorned one at Gallops is bound to liven up the romantic nerves.
Tamasha (Worli): There is something strange about lights that make the atmosphere romantic. Tamasha plays around with lights like a boss, decorating their entire ceiling with fairy lights and mirrors. You can't help but stare at it in awe and click a picture of it while your other half just sits sipping on a Jack Daniels with a poker face. Tamasha has these love couches which are absolutely ideal for snuggling and well, sleeping too. Apart from the lights, the food and cocktails at Tamasha will guide you home – to your 'lurves' heart.
Skky (Powai): A city in its own with all the amenities available, Powai plays host to one of the best romantic restaurants in Mumbai. Located on the 4th floor of Ramada, the glass elevators leading to Skky will entice you. This place can make your jaw hit the floor with its faint lighting, rooftop view and greenery, since guess what, it is situated atop a hill. With its live sushi counter and spread of Asian food, music in the background whilst sipping on cocktails that will make your taste buds explode, an evening at Skky will contribute to a flawless date with your bae.
A Bar called Life (Juhu): In place of villa 69, A Bar called Life is a classy fine dining restaurant with beautifully lit tabletops. Lamps, lights, and shamianas grace the beauty of this place. Oh, and there's a rainbow coloured unicorn too! While you're already drooling over the aura of this place, the menu – especially the drinks – is like a cherry on top of the cake. This place will get you into the romantic mood instantly, and will almost make you feel that you're in a paradise that was designed to make you fall in love with your partner all over again.
You can thank us later. For now, make your romantic plans.
Header image credit: Mommysavers