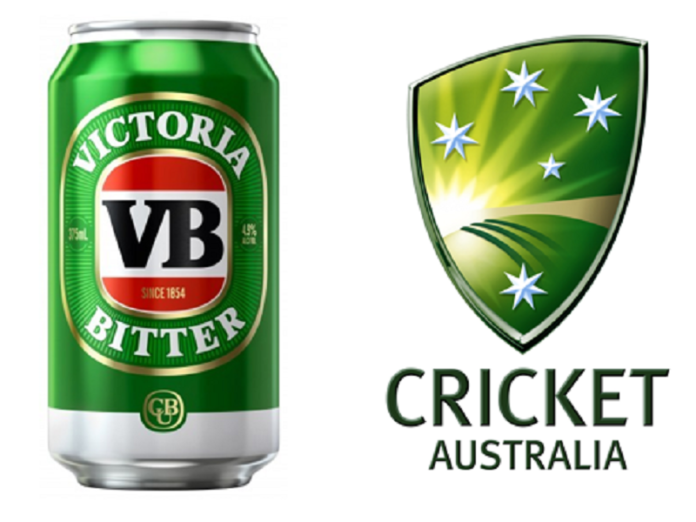 Watching sports with beer for company is like a marriage made in heaven. It's just a very natural fit. Beer brands jumped on the sports sponsorship bandwagon decades ago, and some of these associations are still going strong. In fact, over the years, tournaments and teams have earned recall based on their beer brand associations, and vice versa.
Victoria Bitter – Cricket Australia
This pale lager brewed by Carlton & United Breweries in Melbourne is deemed to be Australia's favourite beer. Victoria Bitter was associated with Cricket Australia for two decades, a mammoth partnership that came to an end in March 2017. The association is so iconic, that 'VB' has been etched into Australian cricket history forever.
Heineken – UEFA Champions League
Brewed by Heineken Nederland, this beer has benefited immensely because of its over 20-year association with the most sought-after club football tournament in the world. The UEFA Champions League and Heineken have been part of a solid partnership, one that will continue for the next 3 years at least, after the brand extended its current agreement with UEFA till 2021.
Carlsberg – UEFA Euro
Like Heineken, Carlsberg has also had a long and steady partnership with European football. Brewed by Carlsberg Brewery in Copenhagen, this pilsner brand began a long-standing association with the UEFA European Championships (popularly known as UEFA Euro) in 1988, and is also slated to be the official sponsor of the next edition in 2020.
Budweiser – Major League Baseball
Both Budweiser and baseball can be traced back to the late 1800s in American history, making this association all the more logical. The legendary American lager brand is brewed by Anheuser-Busch InBev in Missouri, and has been the official beer sponsor for Major League Baseball for more than 30 years. The partnership is up for renewal in 2018, and we won't be surprised if the two entities continue being best 'buds'.
Kingfisher – Indian Premier League
Brewed by United Breweries Group in Bangalore, Kingfisher has been associated with cricket for a longest time now. Remember those Oo La La La La Le O TVCs starring cricketers? The brand's association with cricket only intensified with the birth of the IPL. For the first five years of the tournament, the brand was the official umpiring sponsors of the tournament. What's more, over the last decade, the Kingfisher logo astonishingly found a place on the jerseys of at least 5 IPL teams every year. It's interesting to see if this partnership continues into the second decade of the IPL as well.