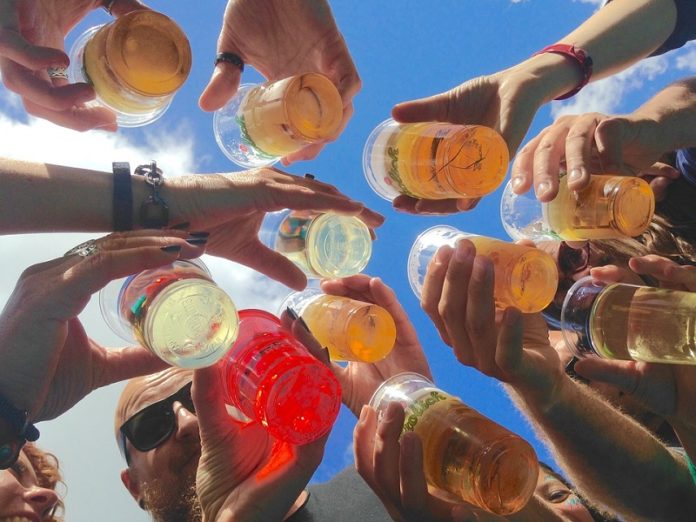 Mumbai is definitely set on making the last few months of this year eventful ones. While there are plenty of alcohol-related events scheduled over the next 2 months, beer enthusiasts have it the best. From board gaming to working out, there's something for everyone!
Brew & Chew
Four Points by Sheraton is hosting an ongoing event that's as self-explanatory, as it sounds exciting. They started this on the 5th of October, but you have a lot of time left to make the most of it. Pick any convenient day or days from now till the end of October to go try their beer towers with a veg or non-veg platter to make it the most memorable evening of 2017.
When: Till 31 October 2017
Where: Four Points by Sheraton, Sector 30A, Vashi, Mumbai
Games Night @ British Brewing Company
British Brewing Company is hosting its very first 'Games Night' for board game maniacs, ensuring that you get to sip on a lot of craft beer (along with other alcohol of course) whilst indulging in international board games you've probably never heard about. The event promises a lot of learning, a lot of drinking, and as a result, a lot of fun.
When: 26 October 2017
Where? British Brewing Company, Palladium, High Street Phoenix, Lower Parel, Mumbai
Beer workout Mumbai
For fitness freaks, the words 'Beer workout' should be more than enough to get y'all excited. This event makes you drink beer whilst working out, ensuring that you burn calories as you down your favorite beers. It will involve some hard work, but isn't this just a dream come true? Register here.
When: 31 October 2017
Where: Mumbai
Beer pong slam 2017
If you love beer and you've not played beer pong yet, this event is calling out to you. The best part about this game is that even if you lose, you don't really lose because you end up drinking beer either way. This is the 13th edition of the very successful Beer Pong Slam, and while it guarantees you lots and lots of beer, it also gives you a chance to walk away with some pretty hefty cash prizes. Register here.
When? 5 November 2017
Where? Oasis Complex, Kamla Mills, Lower Parel, Mumbai
Brewdle
Another very exciting event for the craft beer enthusiast, this one brings to you 40+ different styles of craft beer to try out. What's more, there's a stand-up gig by comedian Kunal Kamra to keep you entertained, among other acts, while you get lost in what we'd like to imagine, a craft beer universe. There's also lots of music, lots of doodling, and lots of food on offer. This one sounds unmissable too. Register here.
When? 11 and 12 November 2017
Where? Dublin Square, Phoenix Market City, Mumbai