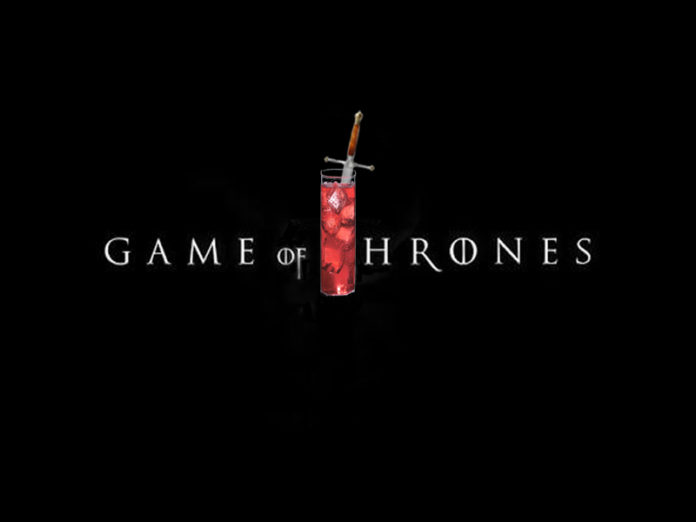 'Game of Thrones', a.k.a. the best shit, TV has ever seen, is all geared up to set our screens ablaze with Season 7. So, to take the excitement a notch higher, we bring to you a few GoT themed cocktails that you can actually make at home and drink to welcome the new season. They are fancy, creative, and they will hit you with the right feels, just like the show.
The Knight's: So, if you are part of the Night's Watch, you need plenty of energy and focus to fight those frosty-ass Zombies, and to keep you up and awake, this cocktail is perfect. Get a flask (with a picture of John Snow, preferably), pour some coffee, whiskey and ice to make a really strong concoction, and drink up! Use a steel tumbler if you may, because the Night's Watch are strong men who need no luxuries like liquor glasses.
Plus point: You can do a season marathon after this drink, since sleep won't come anywhere near you.
Mother of Dragons: This, in our imagination is the spirit drink of Khaleesi, Daenerys Stormborn of the House Targaryen, First of Her Name, the Unburnt, Queen of the Andals and the First Men, Khaleesi of the Great Grass Sea, Breaker of Chains, and Mother of Dragons (that went on for a while!). Find a ripe mango, lime, some vodka and blend them all together. Top it with a mint leaf crown and feel like the queen (or king) that you are! Perfect for self pampering sessions!
The Jaime: We share an absolute love-hate bond with Jaime Lannister. This cocktail is just like that – sweet and sour. A couple of ounces of Jack Daniels mixed with lime juice and cranberry slush before topping with ice will make this will be a perfect king-slayer.
The Wedding Drink: Weddings are the worst situations to be in GoT. I mean, I can't recollect one single good wedding from the show, and of course, there is the infamous Red Wedding. This drink is heavily inspired by that. A tequila shot, a tablespoon of honey, ginger, mint and red wine. Fresh, bloodshot red and thrilling, this cocktail is a dream come true.
The Arya: The sweet little girl turned warrior princess, Arya should be every girl's spirit animal. She's awesome and this drink is an ode to her strong, independent character. A fine mix of white wine, freshly cut limes, mint, cranberries and cherries makes this a beautiful drink. Add a few vodka-infused ice cubes to bring in the punch you are looking for.
Drink up GoTians! Our wait is finally over.