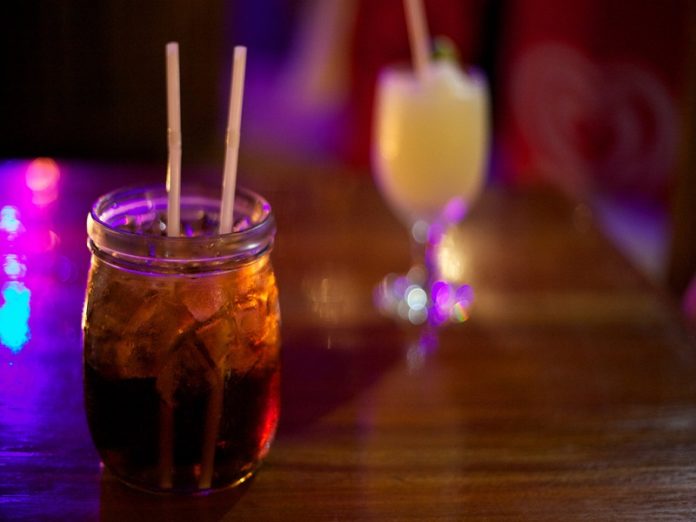 There is no denying that Long Island Iced Tea (LIIT) is one of the most preferred cocktails for many, and for obvious reasons. But, not every up-scale bar in the city knows how to get the classic right; some even tend to mess it up with a wrong twist. I've picked out a select few LIITs in Mumbai bars that will serve to be the best fix for you:
Electric Longest Long Island Iced Tea @ Social
The moment you mention Social and its Longest Long Island Iced Tea, people often tend to shout, "Electric." It's true! It is one of the most popular LIIT options on the menu, and hits all the right spots. The drink is absolutely delicious and scores for being Instagram-worthy as well. This classic is twisted with the addition of Red Bull and Blue Curacao – which lends the concoction its electric blue colour.
Price: INR 625 (500ml), INR 1070 (1000ml)
The Ultimate Long Island Iced Tea @ Hard Rock Café
The Ultimate Long Island Iced Tea @ Hard Rock Café comprises the essentials – vodka, gin, light rum (Bacardi Carta Blanca), sweet and sour with a dash of coke. Another dimension is added to this intense cocktail with orange liqueur. Served in the quintessential Hard Rock Cafe highball glass, the drink checks off all the right boxes.
Price: INR 559 (480ml)
Electric Iced Tea @ Raasta
If you just want to go for the classic sans all the fancy twists, then the LIIT at Raasta is the one to try. If you are in a mood for giving it that extra punch then pick the Electric Iced Tea, which includes whiskey with all the other basics. It's prepared well and the vibe of the place accentuates the drinking experience.
Price: INR 445
An Atlas of Impossible Long Island Iced Tea @ The Mocking Bird Café
The way LIIT is served here adds another level of excitement to the fact that you can customize your drink. Vodka, tequila, light rum, triple sec, gin, and cola are provided in separate bottles along with an ice-filled mason jar and a glass of lemon extract. So, you can mix things up and enjoy the freedom to make the drink as sour-ish or sweet as you like.
Price: INR 500 (375ml)
Header Image Credit: Flickr