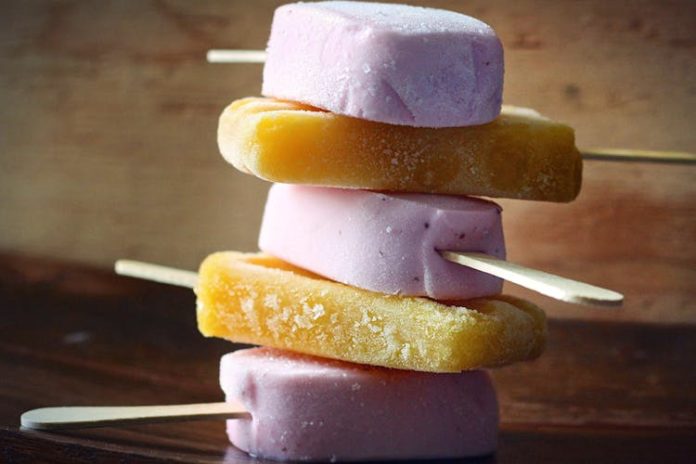 Today, we're talking about ice cream and if you've been keeping track of what we're all about, then you know what's next. No prizes for guessing, but it's boozy ice cream places in the city. Yes, they are a thing. Far different from your everyday flavours and you can be absolutely sure that they'll leave you buzzed!!!
So without further ado, here's a list of ice cream places in the city that you should definitely be visiting:
1. Oh So Stoned (Bandra, Ghatkopar & Khar)
Five scrumptious ice creams with a touch of booze that's sure to leave you asking for more. This ice-cream parlour also serves two combinations of alcohol infused ice-creams that's hard to find anywhere else in the city. The one that stands out is surely the Whiskey Caramel and trust us when we say we can't get enough of it. With names such as Rum Baba, Boozy Banoffee, Drunken Nuts About Toffee and Drunken Chikki, they've given a new and interesting twist to getting high.
Price: Whiskey Caramel (Rs. 129/199), Rum Baba (Rs. 129/199), Boozy Banoffee (Rs. 229), Drunken Nuts About Toffee (Rs. 129/199), Drunken Chikki (Rs. 129/199).
2. Hawte (Thane & Chembur)
This ice-cream parlour is known not just for its normal flavours but for its 'spiked ice cream' section that serves its customers six flavourful boozy treats. What you've got is Raisin Monk, Irish Creme, Jamaican Kiss, Rum & Bourbon, Tiramisu and Drunken Apple. What better way to get the best of both worlds?
Price: Raisin Monk, Irish Creme, Jamaican Kiss, Rum & Bourbon, Tiramisu and Drunken Apple (all for Rs. 90).
3. Icekraft (Oshiwara, Kandivali & Chembur)
This small joint sure knows how to reinvent itself in the best way possible. With some delectable ice creams, the place took things up a notch and launched a new section in their menu that serves variations of sundaes comprising ice creams infused with different spirits.
While we're yet to explore most of them, what we can tell you for sure is that one of the favourites at the place is the ping pong. A lovely mixture of vodka-infused vanilla ice cream, strawberry and mango compote accompanied by some soft croutons of brownie.
4. Popsicles by Paleteria at the Lil Flea

If you've been at the Lil Flea over the years, Paleteria's stall at the place would sure have caught your eye. Why? It's not everywhere that one gets their hand on a Sangria or a Mojito Popsicle.
So if you want that perfect photo from Lil Flea on your social media account, what better way than to surprise everyone walking around with these bright red, boozy popsicles in hand.
Last, but certainly not the least, we've got two special mentions to add to this list. While they may not be an out-and-out ice-cream joint, what they do have are desserts one cannot miss out on.
1. Chocolate Truffles with Homemade Whiskey Ice Cream at Gallops
Trying to get the perfect blend of chocolate and whisky can seem like a gruelling task, but Gallops aces this test and how. Packed with ice-cream laced with a healthy dose of whisky, this dish is a clear winner.
2. Beer Popsicle at The White Owl
Think you could only drink beer? Well, think again. The White Owl has the perfect icy treat for you in the form of Beer Popsicles. This frozen lolly is served on a bed of crumbled butter cookies. The beer used here is made out of their own craft Ace beer, a French Apple Cider.
If you're starting to feel the heat in Mumbai, you now know to do.