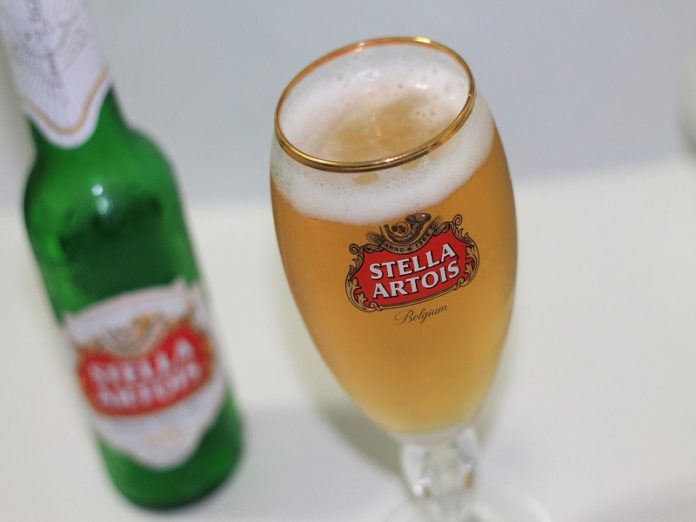 Beer fans still predominantly throng pubs and bars in the city to get a fix of their favourite bottled beers. But, there are some amazing food dominated joints in Mumbai that serve kickass international beers, some of them on tap. These places are far less noisy, lesser cramped, and they offer much better food than your typical bar in terms of both, variety and quality. So, if you don't mind skipping the dancing this weekend and still want to quench your beer thirst with delicious food, look at some of these options.
Eddies Bistro (Bandra) – Starting with one of my personal favourites, this cozy little place in Bandra is like therapy for the beer soul. A plate of mini lamb burgers with a German wheat beer on the side is an indulgence. I could visit the joint every weekend, and it still wouldn't get monotonous because it's just so bloody good. But Eddies is not just about the mini burgers. The place has a tempting multi-cuisine menu and some seriously good international beer options.
Beers you should try @ Eddies: Henney's Cider from England, 'Happy by Thirsty' from Bosnia
Woodside Inn (Oshiwara/ Lower Parel/ Colaba) – This place is all about the food (their Stuffed Chicken with Mozzarella and Calun Spiced Grilled Chicken are must-try stuff), but they have some pretty unique craft beers on tap. In fact, Woodside is so serious about craft beer, they recently invested in India's first beer infuser called Randall, which allows you to pour your craft beer into a sci-fi-esque machine with local herbs and spices, to give your brew some extra zing. Talk about innovation and experimentation.
Summer House Café (Lower Parel) – Summer House is Lower Parel's answer to Eddies, and boy, do they pack in a punch or what! With an American, Lebanese and Italian menu and some rare international beers like Schneider Weisse on offer, Summer House gets it just right. From the food, to the quirky ambience, to the alcohol, this should be your next place to explore as a beer fan, if you haven't yet.
Beer you should try @ Summer House Café: Schneider Weisse
Café Zoe (Lower Parel) – For health freaks who like an occasional beer every now and then, Café Zoe is your place to go. These guys serve some amazing Steak Salad and Beef Carpaccio, and they have a host of bottled international beers (Peroni Nastro Azzuro is an Italian beer you won't see at too many places in Mumbai, but is available here) together with some quality craft beers on tap.
Beer you should try @ Café Zoe: Peroni Nastro Azzuro
Patch of Sky (Andheri) – This is the only place on this list that comes closest to looking and feeling like a typical bar, especially because of its rooftop setting. With lovely European and Asian cuisine, Patch of Sky offers some great international ales. I've also included this place here because not many people have heard of it, and I won't be surprised if it has got to do with it being in Andheri East, which receives way too much flak.
Beers you should try @ Café Zoe: Bishop's Finger Dark Ale, Shepheard Neame Brilliant Ale