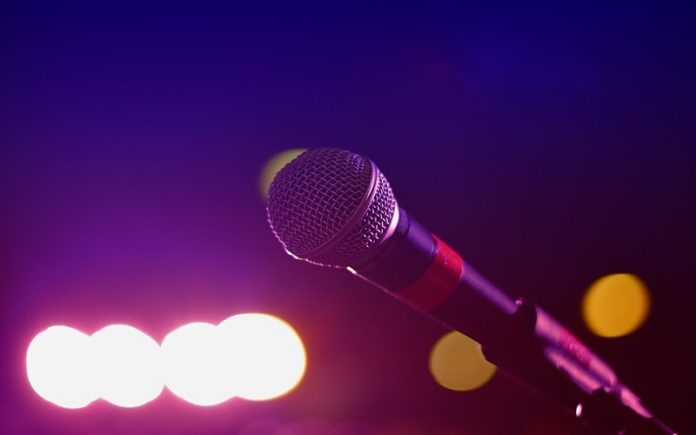 Do you miss out on not getting to unwind like you would like to, after working your ass off to get through the day? If you do, then get off your butt and grab that mic at your nearest karaoke bar in Mumbai. Even if your voice might suck and make ears bleed, be shameless and indulge. What's more, you can get your fix of popular Bollywood and English songs at these bars.
3 Wise Monkeys, Khar: 3 Wise Monkeys is walking distance away from Khar station, cramped between Quarter Pillar and Lighthouse Cafe. Since this place got bigger in 2014, it gets crowded as fuck on weekends. One section is the same old English bar/pub and the other has a modern look with pool tables suspended from the ceiling. To top it off, they have karaoke every Wednesday from 9 pm onwards! Famous for their beer globe, 3 wise monkeys is your destination for drinks, especially during the happy hours because lets admit it, nothing better than alcohol at cheaper rates.
Harry's Bar + Cafe, Powai: A typical English Sports bar with long legged chairs, plush velvet sofas, and a pool table for addicts, this could be your perfect spot for sports screenings. Also, they sure as hell know how to get rid of the Monday blues. Monday's 8 pm onwards, Harry's becomes a karaoke bar. For every song you sing, you get a beer free! A beer is always worth embarrassing yourself in front of strangers. In addition they have delectable in house cocktails.
The Local, Fort: Imagine if you could go on weekends to a place that is not crowded? The Local is the door to Narnia, a Narnia where you can sing and drink to your satisfaction. Why do I say Narnia? Well, The Local is a password only entry bar, which you can find on their Facebook page. Since it is password protected, it thankfully doesn't get as filled as much as a Mumbai local does. Along with good food, they have Bollywood karaoke night, almost all nights, unlike other bars in town. So sip on your favorite cocktail and sing your hearts out!
The Little Door, Andheri West: We have all heard about karaoke nights, but have we heard about Sunday karaoke brunches? Thank the almighty that something like this exists in Mumbai! The Little Door has come up with the novel concept of Sunday karaoke brunches. Sangria and hearty food epitomize brunches, and I think it's time karaoke got in the mix too. Indulge in karaoke post 12 noon over a spread of delicacies and sangria. The Little Door also has some really cool board games. Nothing like playing board games when drunk!
Copa, Juhu: In the middle of exorbitant five-star restaurants and lounges in the locality of the snooty folks, (yes Juhu) lies Copa which is known for its swing style seating. This place is famous for its creative cocktails and dimly lit airy ambiance. However in the indoor seating section, unfolds an entirely different scene – Karaoke, bitches! Every Tuesday, you will find mostly the 'office crowd' crooning to the lyrics of English rock songs! This casual barroom will not burn a hole in your pocket or make you want to take the highway to hell for spending shitloads of money.
Zoobar, Vile Parle: Strategically placed for office goers in Andheri to drown their work stress away in alcohol, Zoobar is a live Bollywood music channel on Thursday nights, recently blessed with their new addition of sheesha. This, in Vile Parle, that has almost close to none lounges, ahem, good ones. (Asiad isn't a lounge okay) Anyhoo, all those overplayed Arijit Singh songs (since he is singing literally every song in Bollywood) will irritate you throughout your drinking night. So get that alcohol in your system and laugh at your friends' attempt to wail.
The Bombay Bronx, Breach Candy: The Bombay Bronx is an ode to the city with wall paintings of Bollywood superstars. The seating area looks like the typical Mumbai local with those peculiar handles to hold onto. They offer enticing cocktails and board games while you are there. But apart from this rustic Bombay feel, they also have karaoke on Wednesday, 8pm onwards. An ambiance that is quirky, raw and innovative, this place lies in the posh pocket of SoBo, Breach fucking Candy. The door is open to all those bratty and snooty peeps to come there and sing in their American accents. So drink up people!
Screw karaoke on weekends. Weekdays are the new shiz!