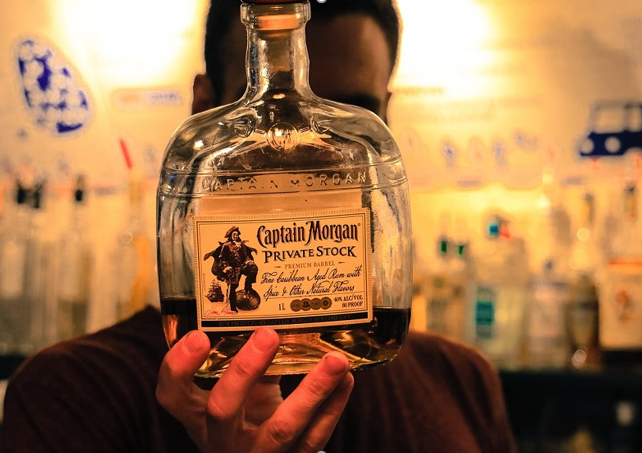 Rum is a classic. But there's a limit to how much rum you can consume with coke or water, before becoming bored with the combination. Rum has come a long way, and we can make this spirit even better by adding some class, sass, arts, and crafts to really bank on its distinguished flavor. Here are five rum-based cocktails in Mumbai that you must try out:
Mick Jaggery @ Social – Ignore the ridiculous name, this drink at Social (they make a really good one at Fun Republic Social) is amazing! Morgan, sugarcane, lemongrass and some soda – too good! And they give some jaggery sticks on the side that you can chew on. The rum and sugarcane combo is next level stuff, and it's a sweet cocktail to start off the night.
Sobo Life @ Mumbai Vibe (Khar) – Another not-so catchy name but a great drink nonetheless with white rum. If you're a fan of Cabo, then you'll appreciate the balance of sweet and savory in this one. They put some vodka and passion fruit to make this drink special.
Havana Smoke @ Myxx (Juhu) – Cuban rum and Jamaican coffee largely makes up this delicious evil-villain type of drink at Myxx in Juhu. It comes with a whole lot of smoke around it, making the presentation rather appealing. Not too sweet, and yet not excessively high on alcohol, the Havana Smoke hits just the right note. For those who can't really shell out INR 500 for a cocktail, head over to 145 Bandra for the same drink but about half the price.
Windwalker @ The Daily Bar and Kitchen (Bandra) – When you don't have anything on your mind and you just want to sit back, relax and chill on a Sunday afternoon, this is your drink. Head over to the Daily Bar and Kitchen in Badra and order the Windwalker for yourself and your significant other. White rum, bianco, passion fruit and a lot of exotic fruity ingredients makes up this delicious drink. Perfect to pair up with a salad or a non-veg starter.
Planter's Punch, Escobar (Bandra) – Tried and tested. It's a simple combination of juice and dark rum-float with some crushed ice and a stirrer with garnishing. Perfect for having a good time on the dance floor and unwinding.