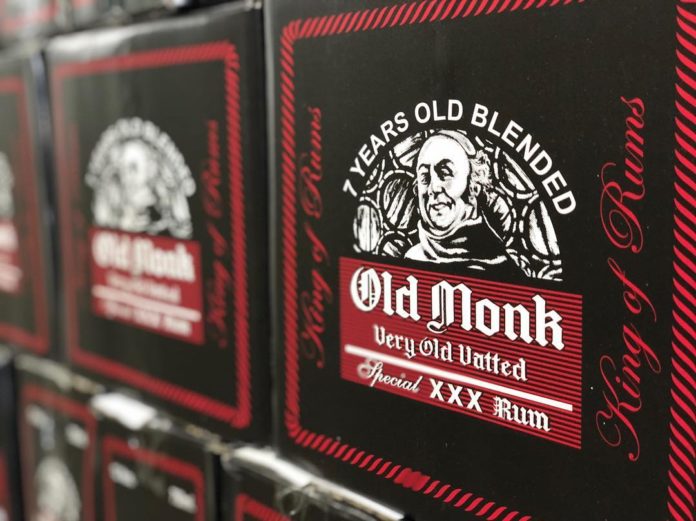 One can only marvel at how Old Monk has united a whole country giving the people a whole new drinking culture.
When it comes to Old Monk, you'll spot the serious drinkers with it, as well as the amateurs and the beginners. Such is the magic and the beauty of Old Monk.
Having just celebrated its 65 years of existence and delighting drinkers around the world, here are five amazing things that you didn't know about Old Monk.
1. History
December 19, 1954 is a date every Old Monk drinker should know as this is a date for the history books. It was the day the iconic rum was launched.
The story of Mohan Meakin goes back to 1855, when an Englishman named Edward Abraham Dyer set up a brewery in Kasauli, from where he launched the Lion brand of beer. It later merged with another British-run brewery, Meakin & Co, and focused its brewing operations in Solan, Himachal Pradesh. In 1949, two years after India gained independence from the British, the company was acquired by NN Mohan, and renamed Mohan Meakin Breweries.
The business diversified into breakfast foods, fruit juices, and even cold storage. But its most iconic product was a distinctive brand of dark rum, launched in December 1954: Old Monk. At present, Old Monk is produced in Mohan Nagar, Ghaziabad in Uttar Pradesh.
Did you know? Edward Abraham Dyer was also the father of Colonel Reginald Edward Harry Dyer, the man responsible for the Jallianwala Bagh massacre in Amritsar.
2. Alcohol Content
You love to drink it with water, coke or in a cocktail. But do you know how much alcohol is present in your favourite rum?
The answer to the million dollar question is – 42.8% in India, 40% in USA and 50% if you've got your hands on the army issue.
3. The 'Father Of Old Monk'
Kapil Mohan was the former chairman and MD of Mohan Meakin Ltd, most famous for making Old Monk, a brand of dark rum that even teetotalers would have heard of.
Speaking of teetotalers, Kapil Mohan himself was one. Taking over Mohan Meakin Ltd. in 1970, Kapil Mohan went on to receive the Padma Shri award in 2010 for trade and industry. He passed away on January 6, 2018 at the age of 88.
4. They've got their own fan club
It's incredibly amazing then that the rum achieved cult status in India, with its own fan club in Mumbai titled COMRADES.
It stands for Council of Old Monk Rum Addicted Drinkers and Eccentrics, and was founded by Ian Pereira in 2004.
5. It's all about loving your family

If you thought there was only one variant of India's most preferred dark rum, well think again.
The 7-year-aged Old Monk, the original and still the most popular variant, is sold in six sizes (90 ml, 180 ml, 375 ml, 500ml, 750 ml, and 1 litre bottles).
The Old Monk Supreme XXX Rum, that's aged for 12 years, comes in a bottle in the shape of a standing monk. The cap of the bottle, or the monk's "head", doubles up as a peg measure.
Old Monk also produces several other rums including white, flavoured, Gold Reserve (12 years) and Supreme Varieties. There's also the Old Monk Deluxe XXX Rum, Old Monk White Rum, Old Monk Legend – Limited Edition available.
Enough of the information, it's time to drink