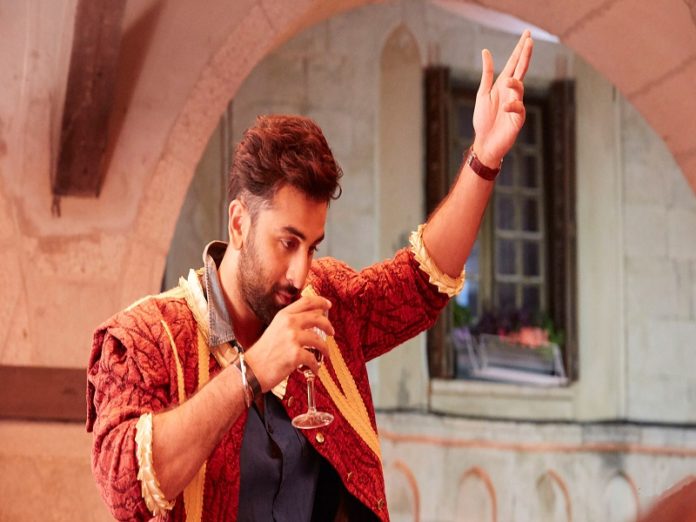 Having your own signature drink is like a best friend. They're always there when you need them. It's almost like you are two sides of a bottle cap, amirite? But have you ever wondered what might be the drink that some of our celebrity folk from around the world relate to? Well, even if you didn't, you're about to find out. Let's begin with the six lucky drinks that perfectly match the personalities of these Bollywood boys (mostly men):
Ranbir Kapoor – Beer
Apart from the fact that his name sounds like he's on a beer run, if Ranbir's personality had to be described in one word, it would be beer. Bubbly, fizzy, and refreshing, the scion of the 'Kapoor Khandaan' is a taste we've all acquired. He knows this too; see how he drives the point home as he swigs from a pint in most of his films? Or how every heartbroken Ranbir Kapoor scene feels like he just realised his beer's gone flat? He's reminding you that he's beer. True story.
Ranveer Singh – Absinthe
Normal is not acceptable when you're talking about Ranveer Singh! Ranveer's uniqueness can only be matched by the equally unique (and potent) Absinthe! A slap to the senses, Absinthe can only be tolerated in small portions (or are we talking about Ranveer?) and is likely to be banned in multiple countries! It may not be a drug, but Absinthe sure gets the job done! See how this entire paragraph has exclamations?
Varun Dhawan – Long Island Iced Tea
The poison of choice of almost every millennial, the LIIT meets its match in the always-eager-to-please Varun Dhawan. Just like with Varun, you either love LIITs or you can't stomach them. 'Nuff said.
Aamir Khan – Martini
What's the best type of Martini there is, you ask? Aamir Khan. That man is such a Martini, he couldn't be more of a Martini even if he tried. The perfection that a drink like Martini demands – the impeccable tux, the right setting, the scheming villain – can only come from years and years of practice. And after being perfect all day, every day, Aamir sure does deserve a Martini. Rumour has it that he writes, directs and stars in his own Martinis because no one else is good enough.
Shah Rukh Khan – The Best Whisky Money Can Buy
Royalty gets to have more than one of everything, so why not the perfect drink? But if there's one thing that must be constant as King Khan's preferred drink, it has to be that it's expensive AF. After all, ladies and gentlemen, this is the man that wears a neck brace from Versace. Go figure.
Salman Khan – Club Soda
Clear, transparent, yet full of gas. If that isn't reason enough for bhai to befriend the (soda) bottle, well, I'm sure you could think of a few others. *drunk* cough *driving* cough*