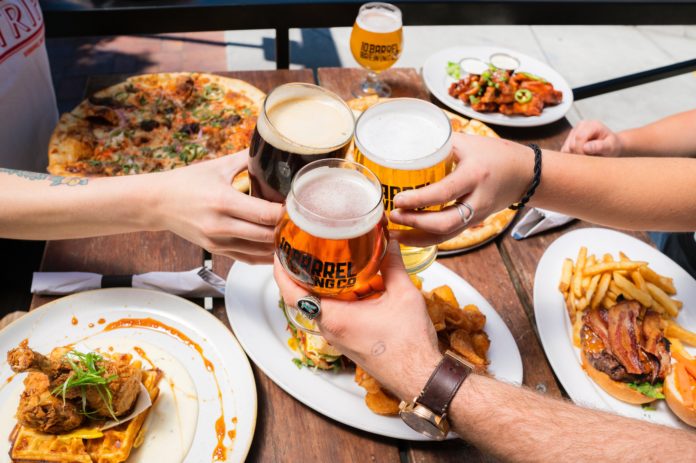 With January comes Republic Day, but for the many tipplers in India comes the first set of dry days of the year. The kind of days where they might just prefer staying Unsobered.
What is a Dry Day?
Certain days when the sale of alcohol is not permitted in a state; as declared by the Government, are termed as Dry Days. These days include major national festivals and occasions such as Republic Day (January 26), Independence Day (August 15) and Gandhi Jayanti (October 2). The dry days observed for festivals may vary from state to state. In addition to these, dry days are also observed on and around the election.

Now in order to help you prepare in advance and stock up on the bare necessities of your life, we've put together a list of all the dry days for 2019. So make sure you add these to your Whatsapp Party Groups and take care of your alcohol purchases well in advance.
Also, just in case you can't keep a tab of the upcoming dry days and want to cross-check without any hassle, head to – https://isitadryday.in/ and it'll tell you a simple YES or NO.

January 2019
January 15: Makar Sankranti
January 21: Guru Ravidass Jayanti (Delhi)
January 26: Republic Day
January 30: Mahatma Gandhi's death anniversary (Maharashtra, Kerala, Rajasthan and Andaman and Nicobar Islands)
February 2019
February 10: Swami Dayanand Saraswati Jayanti
March 2019
March 4: Maha Shivratri/Chhatrapati Shivaji Maharaj Jayanti (Maharashtra)
March 20: Holi
April 2019
April 14: Ram Navami
April 17: Mahavir Jayanti
May 2019
May 1: Maharashtra Day
May 12: Buddha Purnima
June 2019
June 4 and 5: Eid-Ul-Fitr
July 2019
July 16: Guru Purnima
August 2019
August 11: Bakri Eid
August 15: Independence Day/Raksha Bandhan
August 24: Janmashtami
September 2019
September 2: Ganesh Chaturthi
September 28: Muharram
October 2019
October 2: Gandhi Jayanti
October 8: Dussehra
October 13: Valmiki Jayanti
October 27: Diwali
November 2019
November 9 and 10: Eid-Ul-Milad
November 23: Guru Nanak Gurupurab
December 2019
December 25: Christmas