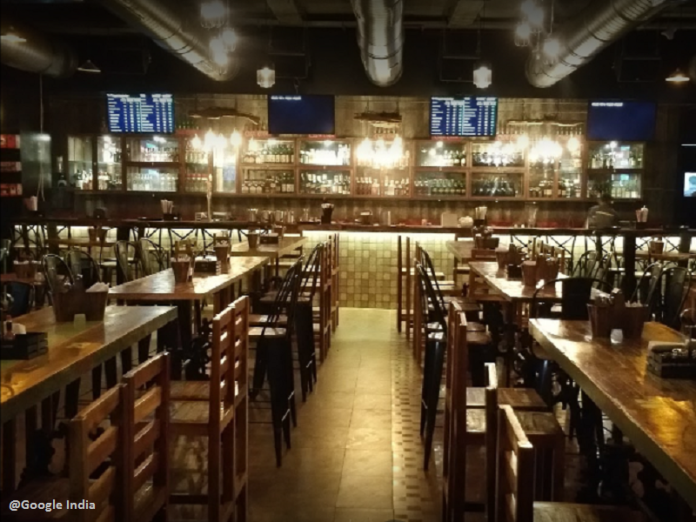 In addition to The Irish House, Hoppipola and The English Department Bar & Diner, Malad is also home to other popular pubs and outlets that define the area's vibrant night-life. So, if driving or Uber-ing it down to Andheri – Bandra from this side of the suburbs seems like a struggle on a Friday night, then give these options a peek: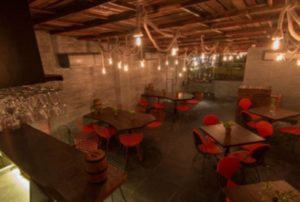 The Hood: You know you are in the right place when you can take a pick between an upper deck playing party music and a lower seating area that rolls out soothing melodies. Oh yes! And the sight of delicious cocktails draped in dry ice, is bound to take your attention away from the great decor and ambiance that this spot boasts of. So, whether you are in a mood to dance all night, or just relax with friends, The Hood offers the best of both worlds along with some scrumptious food and cocktails to die for!
Unsobered Recommends: O.M.F.G. Fries, Ms. Sexy Tangdi
Favourite Cocktail: Rum Bhi Hai Josh Hai, Soul Sisters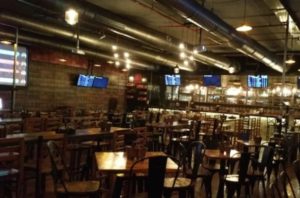 Agent Jack's: A recent entry in the area, Agent Jack's, much like The Hood, didn't take any time to become a favourite among the peeps here. If you are looking to have tons of fun in a budget (Cheap alcohol! Yaaay!) then this is one option you must consider. Place bids on your choice of drink through an app and if accepted, you can booze at much cheaper rates. Post 10 pm, you will find chairs being moved to make way for the crowd getting into the groove. Taking over the dance floor with cheap booze in one hand is definitely a scene we want to be a part of.
Unsobered Recommends: Peanut Butter Masala, Chicken & Cheese Seekh Kebab
Cocktail: We recommend sticking to the classics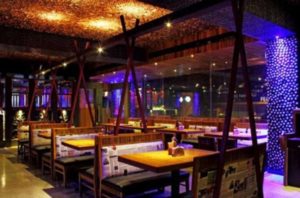 Rude Lounge: One of Malad's favourite night-spots, Rude Lounge is popular for serving up great drinks and delectable dishes as well as delivering remarkable service and good music. Just the right set-up to let your hair down and chill all night with your friends. Deals such as 'Buy one get one free' all day long from Sunday through to Thursday and 'Buy two get one free' from 7pm to 12am, give you the liberty to hangout for longer hours without having to worry about the dough you will lose. If you are in the locality and want to hit a lounge with your friends, then give this one a look.
Unsobered Recommends: Chicken Nachos, Veg Platter
Shots: Brain Haemorrhage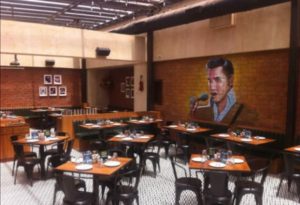 015's Café: The moment the elevator inches towards the eighth floor of the building, faint music reaches your ears. And you are welcomed with deafening pop-music encouraging you to tap your feet even before you get to your table table. If dancing all night long is on your agenda then check this place out, but if you are looking to have soulful conversations, you know you can skip this one. In a nutshell, decent food, good music, good ambiance and most importantly, isn't too hard on the pocket.
Unsobered Recommends: Paneer BBQ Pizza, BBQ Chicken Pizza
Cocktail: The Classics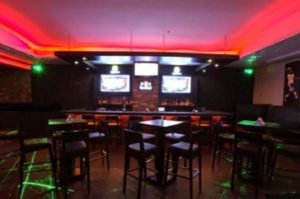 Score Sports Bar: If you are looking to challenge your friends in a game of darts or pool while sipping on your favourite beer, then this is the place to be. As you would expect from a sports bar, there is a separate section to play Xbox. The bar often has some great offers on drinks ensuring that you won't have to empty your wallet to have a great Saturday night. With the IPL fever running high, you can rely on Score to serve up some good food along with your preferred drink so that you can enjoy the match screening.
Unsobered Recommends: Chicken Tikka, Garden Pizza
Cocktail: Flaming Lamborghini Tower
Image Credits: Zomato