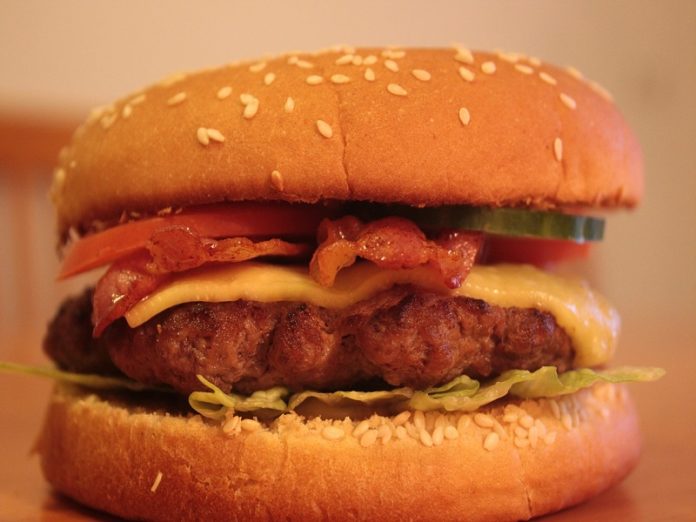 We've all been there. The weekend's make us live the 12-6 am life! You've got to keep the fuel going when you're going hard on a Saturday night, right? So these are the spots that are closest to clubs and bars in Mumbai, strategically positioned to tickle your taste buds, or at least feed you at 3 am after a night of heavy drinking.
Jantar Mantar (Church Road, Juhu) – So this place is open from 12 noon to 4:00 am, and does home delivery when you're broke and tired of going to your fridge, just to find disappointment underneath the layer of custard that was made a week ago. Egg Biryani, Paneer Makkhanwala, and Butter Naan – you're pretty much set for the night and can wake up bright and early at 11 am to get a healthy brunch. This place has a reputation for being a hidden gem, and is bang-on in terms of pricing ( 200-300 per dish), and taste. Surprisingly, even their rolls and frankies are really tasty and crispy.
Anda Apna Apna (Azad Nagar, Andheri West) – This place is the bomb if you want to have a party at your place, and ask your guests to pick the food. One of their most delicious item is – White Gogo Master Pavlet Egg. Don't ask us why the owner decided to theme this restaurant, but we're glad he did. Everything on the menu has a different name, as an ode to our favorite cult classic. Unlike most late night restaurants, the food here is actually pretty great. Their spices and masalas, blended with their egg and breads is what makes their food stand apart. And when you're high beyond measure after a night of drinks, the last thing you can do is taste anything high-brow. You want that desi food don't you? AAA is the triple charged battery to fuel your late night cravings.
Beer Café (International Airport) – You know the best spot in all of Mumbai to get a true 4 am burger? It's the Beer Café. Head over to the departure side of T2 and enter Beer Café, which is open 24 x 7. Their burgers are decently priced (Rs 340 on an average), and their food quality is quite amazing even during the wee hours. We went there as a last ditch effort when our phones were dying, and we weren't disappointed. What's more, we even ordered some pitchers and kept the night going till 6 am, after which we had a great breakfast with eggs right there. No need to go anywhere else. We cabbed and went home safe after a great night with some great friends. You know – just one of those nights.
Lotus Café (JW Marriott Juhu) – It's high end (Rs 3,500 for two), but it's the perfect place to end the night on a classy note. With some great food options and classy piano music, this place speaks volumes about itself even before entering. It's JW after all! You can order their soups, their pizzas or even their pastas; and in fact, if you are a member here, you can pick up a cool 20% discount every time you eat, which effectively wipes away your worries. Their Banofee Pie and their massive dining space is what seals the deal every single time. Go here if you've just invited a bunch of people for a classy night out.
Shout out to Zaffran, Bade Miyan, Amar Juice Centre, Bachelorr's, Ayub's, Khurshid Pav Bhaji Center, and FatBoy's Kitchen.