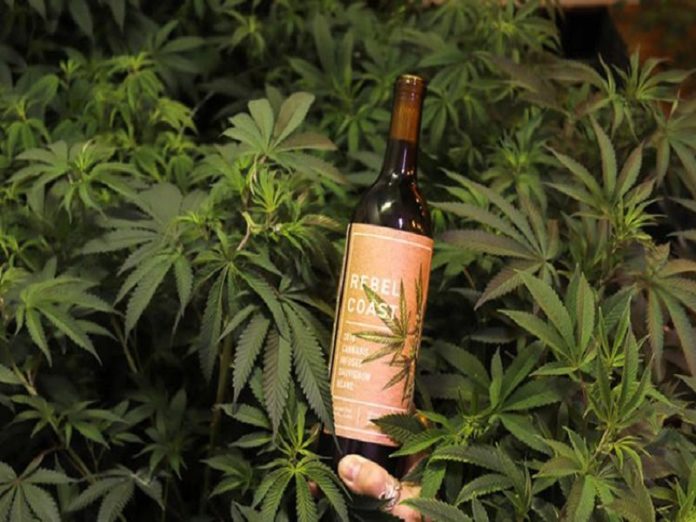 We're down to one of our last few weekly round-ups of the year, and with Christmas just around the corner, we have a story or two dedicated to the festive season. That, together with a pretty bizarre new creation in a weed wine.
Desi News
A Brew-tiful Christmas for South Indian Beer Fans: Starting with beer lovers in Chennai, South Indian beer fans have every reason to get excited about this Christmas. A premium German beer brand called 'Barre' has unveiled a range of their light beers in South India this festive season. Four variants of this beer have hit the stands of elite liquor shops – Barre Pilsener, Barre Natur Alster, Barre Weizen and Barre Festbier. So if you've not made travel plans yet, consider South India as your Christmas destination this long weekend, yes?
Hong Kong Nightlife comes to Delhi: Citizens of the capital have a new reason to boast about their exquisite nightlife. Bollywood celebs thronged the launch party of the Hong Kong Club in New Delhi on 16th December. What's the most exciting part about HKC you ask? How about getting to try 12 different specialty cocktails inspired by the 12 different animals representing the Chinese zodiac? Yep, this is one place that we're sure will become the talk of the town.
Videsi News
#MeToo Gets Support from A Seattle Brewery: #MeToo turned out to be one of the big global talking points this year end. The campaign made a strong statement after it received its fair share of support from women across the world. Turns out, support is pouring in (literally) from all quarters as a Seattle based brewery launched a limited-edition IPA "Silence Breaker", as an ode to all those brave women who chose to be silence breakers of sexual assault.
Taco Bell Now Has Its Own Beer: One of the most popular fast food chains in the world is taking its venture into alcohol a notch higher with the launch of its own beer. Staying true to its roots, the first ever Taco Bell beer is a Mexican style amber lager brewed in partnership with a California brewer. They're describing it as the 'perfect beverage to pair with a Taco bell meal'.
Say Goodbye to Hangovers with the World's First Weed Wine: The innovative peeps at a winery in California has just come up with a solution to allow you to get high, and yet not have a hangover. Now technically, this wine is not liquor because guess what, instead of alcohol, they've infused weed to give you the same kind of high that you get when you drink booze. The non-alcoholic drink apparently smells like weed, but tastes like wine. That's a win-win of epic proportions, isn't it?