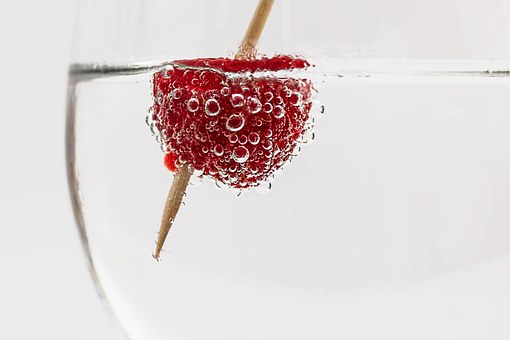 Some Unsobered listicles are for you to take note of and guide you to places. Others are here to remind you that, it doesn't matter how hard you adult, you will never have enough aukaat to try some things. This listicle falls under the latter category. Mumbai's most expensive cocktails are so freaking posh that they would cost you one-third of your rent. Are you ready for this blow on your ego? Let's go:
San-grea, Aer – Rs 4,000: We don't really expect anything at the Aer to be affordable, given that it is placed inside Four Seasons aka the land of filthy rich people. However, red wine blended with Cointreau, orange, apple and pear for 4,000 bucks sounds a little too elite for me.
Painkiller, Ellipsis – Rs. 4,900: Exotic AF, Painkiller at the classy Ellipsis Colaba is an amalgamation of aged rum, pineapple, orange, and coconut. However, it's not very true to its name, because two glasses of this cocktail can induce a lot of pain as it would cost you a whopping 10k.
Pink Fusion, San-Qi, Four Seasons – Rs 2,250: Although this delightful mix of Absolut Elyx, guava juice, cloves, and cardamom comes with a very lame name. You can either have three-course meals for three days or have one glass of this drink because that's how pricey this shiz is.  We aren't surprised though, they probably even charge for the air in Four Seasons.
Star Trek, Le Bar Diamantaire, Sofitel – Rs 1500: With the help of the much hyped molecular mixology, Le Bar Diamantaire inside Sofitel pays a tribute to the iconic series Star Trek. A blend of Rosemary Vodka, Pineapple Juice, Apple Juice, Anise and Orange Foam, Star Trek is absolutely unaffordable at Rs. 1500. Spock-tacular much?
Screaming Orgasm, Six Degrees, The Leela Mumbai – Rs 1155: A fine and unusual mix of Sambuca, Bailey's Irish cream, Cointreau, Kahlua, cream and fresh strawberry, it comes with quite an unsanskaari name. We don't guarantee you an orgasm, but you will definitely end up screaming once you see the bill.