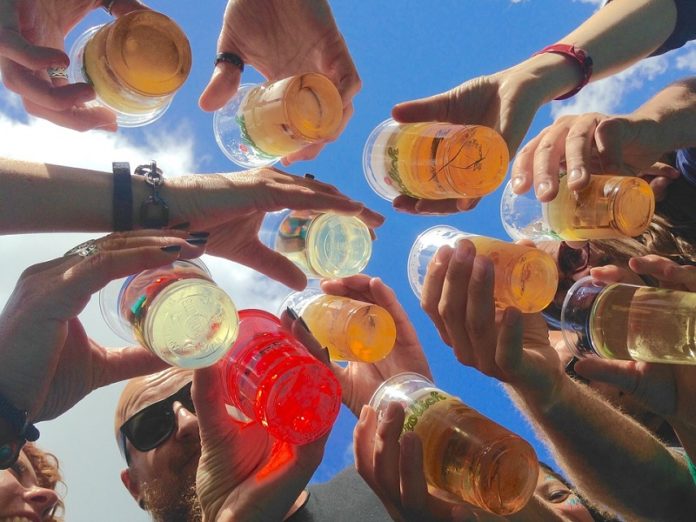 The last month of the year is upon us. As someone who loves alcohol, you'd want to make the most of it, wouldn't you? Here's a list of the places that you should be in Mumbai, if you want to end 2017 on a high!
Thai Chef's Table With Craft Beer – 2nd Dec 2017
If you like craft beer and also happen to like Thai food, this is the place you need to be. This is certainly not an everyday combination you will find in bars and restaurants in Mumbai, and when the opportunity presents itself, you cannot afford to not grab it. Click here to know more about the event.
Heritage on Wheels – 3rd Dec 2017
On the surface, this is an early morning cycle ride along the heritage streets of Mumbai. But don't get put off by the early morning reporting time just yet, because this event ends with a pint of beer. If there's anything that can motivate you to wake up early on a Sunday morning, it's this. Book your tickets here.
The Burger and Beer Festival – 1st to 15th December
You have the first 15 days of December to indulge in some delicious burgers and a variety of beers at Henpecked, which opened just 6 months ago. The place is hosting its first ever Burger & Beer Festival, an everyday affair until the 15th of December. Don't miss out on this! You will get more details about the event right here.
Happy Hour All Day All Night Long – Every Mon & Tues in December
This one is as simple and straight forward as it gets. For two days every week, you're being treated to a buy 1 get 1 on any alcohol you buy at JLWA Bandra. The happy hours run all day and all night (psst… they have some really innovative cocktails on their menu). Mondays and Tuesdays, the two hardest days of the week to deal with just got eventful and exciting in December. Get to know more here.
Vineyard Tour & Cycling – 17th Dec 2017
Another cycling event, this one is evidently for lovers of wine. If you're confused and wondering if you've been unaware of a vineyard in Mumbai all this while, don't be. This event starts in Mumbai and takes you to Nashik, the wine capital of India. No, you're not going to be cycling to Nashik, you're going to be cycling in Nashik. Check it out here.
We will keep updating this space as and when we get to know of more such events in December.