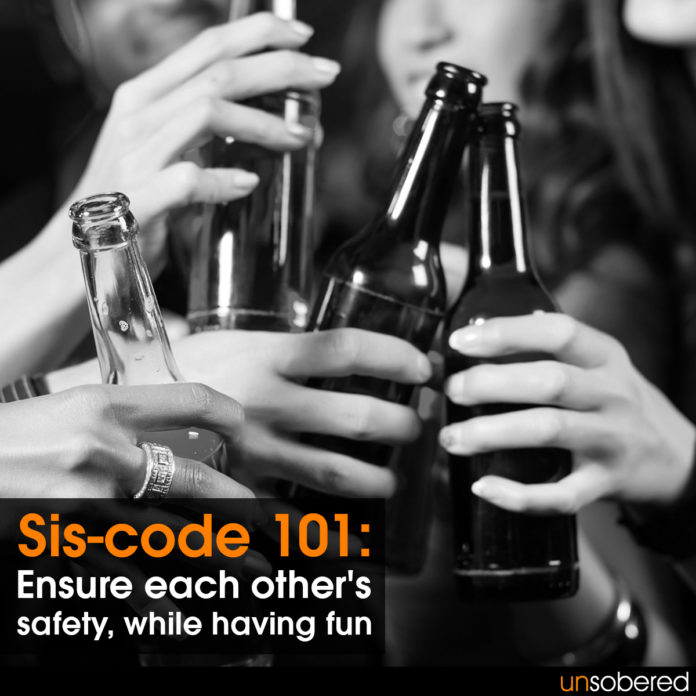 You know what's more powerful than vibranium? The bond between a group of women who just walked into a bar. No kidding, you can try all you want, but they are inseparable. Unless they had planned beforehand to go with you later that night, they aren't leaving each other's side. If she does leave with you, please know that it's been the mission all along and you really aren't that special. Here are a few things that women do to ensure everyone is having a great time, while also being safe.
Make sure they look good: Dressing up for a night out is quite a task, especially if you're headed to a fancy place. They pick, lend, borrow, steal from each other's wardrobe and make sure that each other know how stunning they look.
Hold each other's drinks, when unattended: They hold your drink while you are away and they do it gracefully. At a party or at a club, the threat of getting roofied is very real. So, who better to trust than someone of your own kind? The worst that can happen if them finishing your drink. We are okay with that.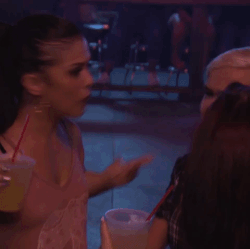 Be the shoulder to cry on: We bet bar washrooms have seen more breakdowns and confessions than you can imagine.  She can be crying over anything from an adorable kitty to an ex lover, to how Mufasa shouldn't have died in The Lion King, but there will always be someone for her to lean on.
Hold her hair, if she barfs: It's just the polite thing to do. Hair that is away from the spewage = hair that is happy. This is probably because they understand how complicated and physically taxing the activity of hair washing is.
Carry an extra sanitary pad or tampon for each other: Or, for that matter, for any other girl at the party. Sisterhood should have nothing to do with location, especially at the toilet stalls in a nightclub. Periods can't stop the fun, period.
Check on a girlfriend, if she's leaving with a stranger: They make sure that they have her current location, address, phone number and the Aadhar number of the dude she went out with.
Call a cab for you and your girlfriend: Designated drivers are so passe. Designated uber book-er is the new thing, because everyone should have fun.
Text each other to tell them you're safe: Get it down to a reflex. It's the first thing you do when you safely reach home. Because you know they will be worried to death if you don't, and they'll probably show up with an entire battalion in no time.
So, this Women's Day, show the world how you and your sisterhood don't just know how to have a good time, but also are each other's wall.