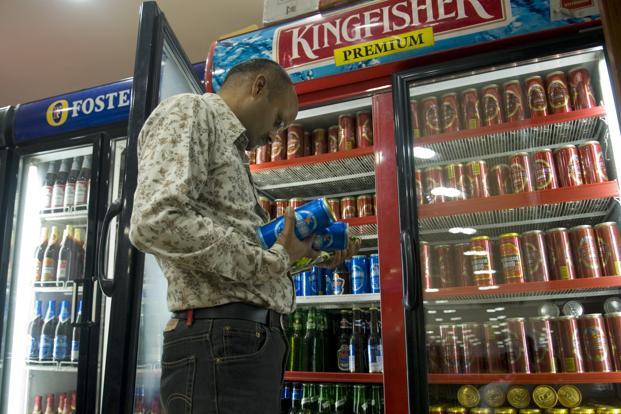 The craft beer community in the country is growing at great speed, but some would still head out for the occasional Kingfisher. However, if you think that you've had everything the wine shop has to offer, we have five beers to add to your list. So before you say #BeenThereDoneThat, here's a list of five lesser known beer brands in India:
1. Godfather

Godfather Strong is one of India's top selling strong beers and is particularly popular in North India. It has a smooth, full bodied flavour with a stable head and good mouth-fullness. At 7.5% alcohol, Godfather Strong packs a punch for a true beer lover!
It is the flagship beer brand of Devans Modern Breweries Limited, a brewing company that commenced operations in Jammu in 1961.
The long brewing cycle of this beer, which lasts for 25 days, as opposed to the normal 12-15 days is what makes the brand unique.
Variants: Godfathers Lite (5% alcohol), Godfathers Strong (7% alcohol), Godfathers Lager (5% alcohol).
2. Kalyani Black Label
The Kalyani beer is one of the bestselling beers in India made by United Breweries, the same people who produce Kingfisher. It gets its name from one of their first breweries based in Kalyani, near Kolkata. This is a beer that's highly popular in the eastern parts of the country, as well as in New Delhi. So if you're ordering a Kalyani Black Label, keep in mind what you're getting into- a smooth beer that has a generous 7.8% alcohol content. So drink till you drop.
3. Royal Challenge
Royal Challenge Premium Lager was launched in 1993 and has an alcohol content of about 5%. Their tagline, 'Brewed Stronger Brewed Better' states that their beer is brewed for a longer time than the others, which adds some extra flavour that is vibrant and comes with a crisp taste.
Royal Challenge is famous in Uttar Pradesh and the south-east belt of the country, namely Odisha and Andhra Pradesh. Think you can take on the challenge?
4. Khajuraho
This has nothing to do with the monument, except for the intricate sculptures that it replicates on the label. Established in 1969, it is considered to be the first super strong beer brand in the country. So they aren't lying when the bottle says 'Pride of India'.
Brewed by Lilasons Breweries in Madhya Pradesh, Khajuraho is available in two variants — Super Strong (8.5-9%) and Lite (4.5%) — perfect for when you want nothing more than a cold beer.
5. Bullet
A gem from the United Brewery Group in Bengaluru, this beer comes with a golden body and a white head. Extremely popular in Rajasthan and ranks high on taste & flavour charts, thanks to the aroma of grain, light grass and sweet malt. It's like what a London Pilsner is to Bombay, except this one is like dodging a bullet, and comes with a true to its soil tagline – 'Aapno Bullet, Aapno Rajasthan'
The best part about drinking is that it's never too late to try something new. So make sure you run the wine shops dry, till we find the next set of brews for you.